interview
JULIA VOLONTS
art therapist & collage artist
︎Riga/Lativa & New York City/USA

november 13, 2019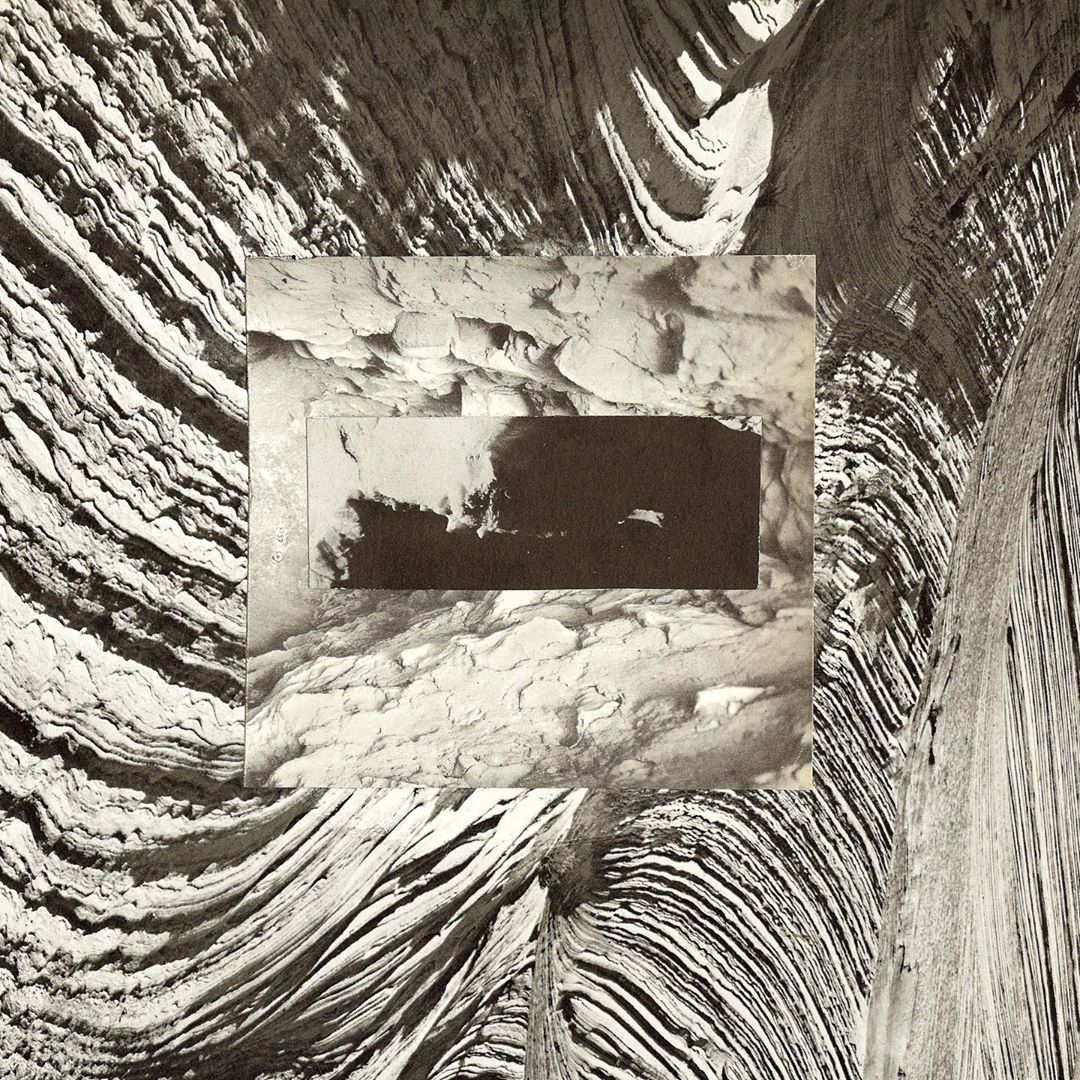 Can you tell us a little bit about your background? Where are you from and how did you start to explore art?

I am a collage artist and licensed art therapist from New York City. My collage practice formed in 2010 as a creative outlet to balance my work in advertising, documentary and commercial film. It later developed as a desire to observe and understand the impact art has on emotional health and well-being.

This led me to the field of art therapy and a career change. I find that art allows us the capacity to heal, process, and explore the many different parts of the self. My clinical practice is within educational, community, and private practice settings. In Spring 2019, I was awarded a Fulbright scholarship to conduct art therapy research in Latvia, where I am currently based.

The collage series I make are usually created as a form of response art. Response is artwork created by an art therapist in order to process the clinical work, practice self-care, and support personal and professional growth. Collage as response art developed during my graduate studies at the School of Visual Arts to become an art therapist.

When you are an art therapist, there is a dual identity: the artist and the therapist. I like to identify as an art therapist that makes art, and an artist that works in mental health.

What type of training/education do you have to practice art therapy?

Art Therapy is a form of psychotherapy that integrates creative arts with talk therapy. Different countries have different credential and education requirements in order to practice as an art therapist. In the United States, we are licensed mental health professionals that require a master's degree, 1500+ clinical hours of training and must pass a board exam before we can receive our full credentials to independently practice.

You use collage, and I quote, as therapeutic material to create dialogue between therapist and client. Do you use any other creative means of expressions as well or only collage?

In my personal art practice, I prefer collage, but have integrated found objects and mixed media materials, such as fabric or thread, into my work. Alternatively, I am professionally trained to utilize a range of art materials as a therapeutic tool depending on the client needs.

Can you describe a typical therapy session? Not that there is such a thing as typical, but if you had to, can you give us a general idea…

I am often asked this question. Correct, there is no such thing as a typical session to sum up what the art therapy experience would be like. Art therapy is found in a range of settings, such as schools, community centres, hospitals, outpatient clinics, nursing homes, correctional facilities, museums, and more. Within these settings, the populations differ.

In my last position at a creative arts therapy group private practice, I primarily worked with young adults. Their motive to enter art therapy was to experience an alternative form of emotional processing compared to traditional methods of talk. I mainly engaged in long-term treatment for depression and anxiety, childhood trauma, and other presenting problems.

I find that the non-verbal aspect of art therapy can provide more information about a person than discussion. In a session, I am not analysing an artwork, but rather will observe how a client responds to the creative process. This creative process acts as a catalyst for the clients to focus on the artwork in order to talk about themselves.





You mention somewhere that art therapy emphasizes the process of creating vs. the product. Can you elaborate on that?

Art therapy is sometimes compared with arts education. It is important to differentiate between these fields and the function of an arts educator vs. art therapist. Arts education involves teaching art as technique whereas art therapy integrates psychtherapy or diagnosis. Our professions have completely different training and credentials.

In art therapy, the focus is on the act of creating and not the product. I want a client to have the freedom to express their emotions, thoughts, and experiences through visuals in a non-judgemental space with no expectation to complete an artwork. It is how the art makes them feel and their relationship to the creative process as an extension of themselves.

I personally always think of collage as a very, maybe the most accessible art form there is. You need neither specific skills nor materials to start. A willingness or desire to express yourself creatively are enough. It seems that a lot of people are afraid to even start though, no matter how low the threshold. Is that something you encounter often? And how do you deal with it? What do you tell people who want to express themselves creatively but hesitate?

This is an interesting question. I have noticed that many individuals, especially adults, came to art therapy because they wanted to experience something different, but were hesitant to engage in the art making.

It is natural to have self-judgment of ones artistic abilities, especially if it is your first time with art therapy. This can act as information for the therapist, because it could communicate that the individual might lean towards self-judgment in other aspects of their life, which in turn can result in negative thought patterns as a form of coping with new situations.

Collage as a art material is supportive because it is non-threatening and easily accessible for the client. It tends to eliminate their self-expectation to have technical art skills. It is a material where the individual can focus on the found images to communicate their thoughts, feeling and experiences.

I once had client that felt most comfortable with collage. Over time, they eventually gravitated towards watercolours, which is a fluid and unforgiving material. This evolution of their creative process through the use of a different material elicited feelings of self-confidence and mastery.






You recently won a Fulbright scholarship (congratulations) and are currently doing research in Riga, Latvia. What exactly does your research focus on?

My research focus is on how art therapy can provide treatment for those with symptoms of post-traumatic stress associated with trans-generational trauma. I also aim to learn about current mental health services in Latvia and where art therapy fits in.

I have been building connections with outside organization and institutions to educate on art therapy and volunteer my services. I am also in collaboration with the art therapy department at my affiliate university in order to introduce new methods through lecture and art-based workshops.

I know you don't speak Latvian. How has it been so far, living in a country where you don't speak the language? Culture shock? Art is a universal language. Does that make it easier?

I am Latvian-American on the paternal side of my family. My father emigrated to the United States with my grandparents in 1949 during Soviet occupation. I was not taught the language because it was important for my father to assimilate to American culture. However, I still have family in Latvia, therefore had visited several times prior to this opportunity.

The primary languages spoken in Latvia are Latvian and Russian. I do not speak either language. English is welcomed, but there are those that feel uncomfortable or self-conscious to engage. I do create collage art in response to my cultural immersion. This helps me stay grounded. I am currently learning Latvian and hope that my language ability will only increase.

Can you tell us a little bit about the art scene in Riga? Are there any interesting Latvian collage artists you have come across and that you can tell us about?

There are several contemporary art spaces in Riga that are promoting Latvian artist on a domestic and international level. Since I am coming from New York, the community here is smaller and insular. Everyone appears to know each other and be supportive of new work, ideas, and projects.

The collage culture does not seem to be as active compared to New York, although I have not deeply explored if there is a community. I have one collage friend, photographer, Andrjes Strokins. He makes his collage work on the side. We originally connected on Instagram. He now provides me insight for where to find collage material. Perhaps we need a Riga Collage Collective?

Definitely!!!! - What professional or artistic goals do you have as an artist?

I am constantly thinking about what comes next. I question if I should return to New York, move to Berlin, continuing living in Latvia. It mostly depends on where my work takes me.

Future interests gravitate towards art therapy as exhibition. I am curious how art education in museums and culture centres can intersect with art as therapy. I am also interested to continue my research into trans-generational trauma and to build on my clinical training.

I would love to do more art-based (collage) workshops in public spaces and develop my art practice into a solid portfolio for private exhibition. Ask me again in three-months.

I will. And I can highly recommend Berlin!



Julia Volonts website
Julia Volonts Instagram
interview: Petra Zehner