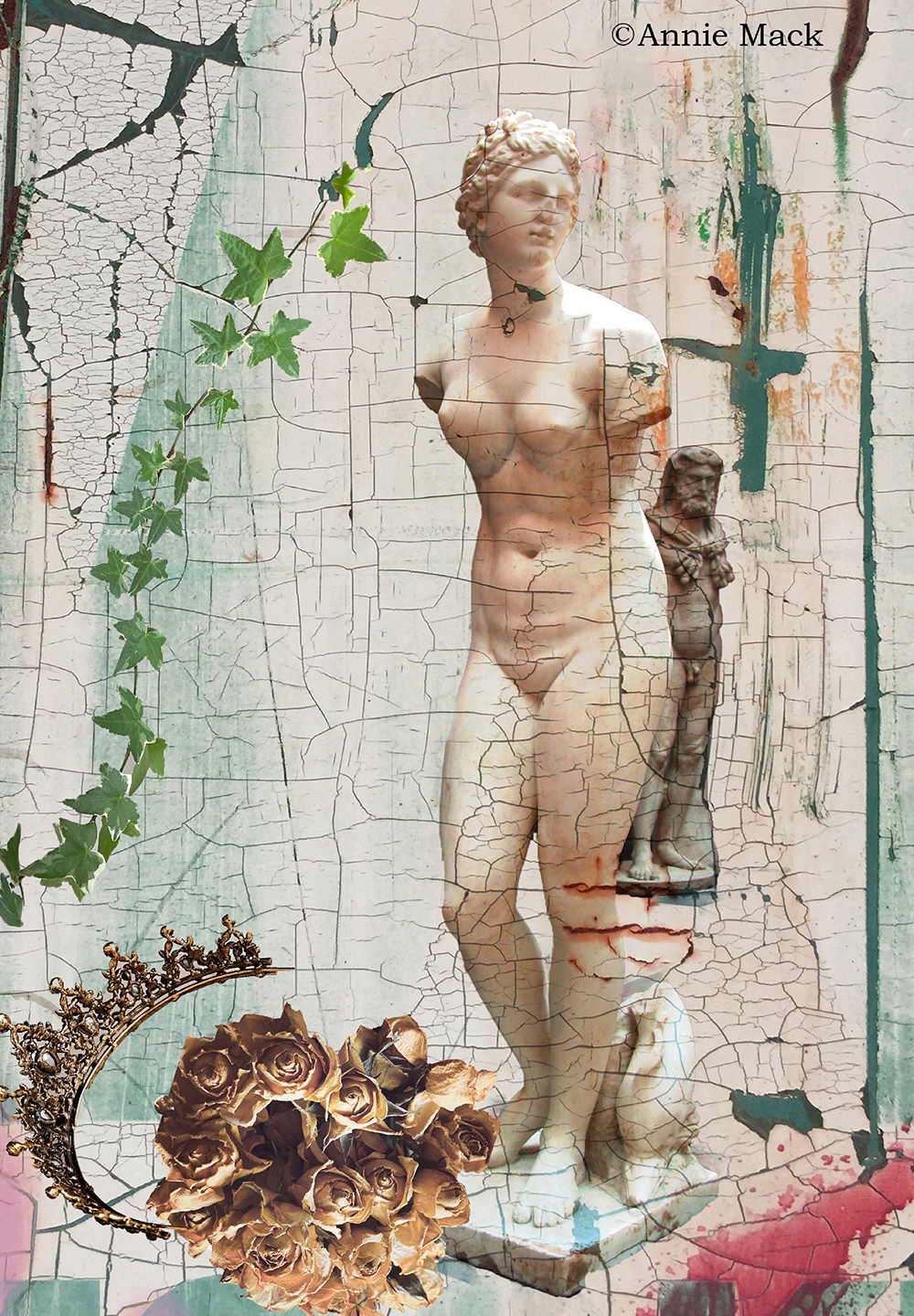 ARTIST STATEMENT

I describe my work as Art Photography. Most of my productions are deconstruction and recontextualizing, as in abstraction and electronic collaging. I possess a few technical skills necessary for photojournalism and landscape shots, but I seek more personal expression and creativity rather than discovery and precise recording of a scene or moment. I enjoy found art, which serves as a springboard for imaginative composition and richer interpretation of the literal world of photo-making. I like to start with a recognizable image or collection, or a familiar idiom or axiom, and recreate and rearrange around it, with unexpected elements that freshen or discombobulate the central theme. My lenses (cameras and computers) are visionary tools and I embrace and employ them as such.
All the works enclosed are electronic collage, rather than tactile cut-and-pastes. Some contain original photographs of mine.
ARTIST BIO

Annie Mack is a photo artist and social activist. She is the author of Badass Pix with a Cheap-Ass Camera (2021, Cresting Wave Publishing), a treatise and portfolio of non-traditional and provocative uses of cameras and photographic images. In her previous life as a history teacher, she encouraged thousands of students and teachers to pursue social justice and create personal BadAssery. Her photography was a prizewinner in the 2015 Dave Brubeck Jazz Festival of the University of the Pacific and she has been a featured artist in several local galleries. She lives in northern California with her husband, son and their dog Ruth Bader Ginsburg, Jr.