CIS
BAKKER
Vleuten and Nijmegen,
The Netherlands
website
︎
---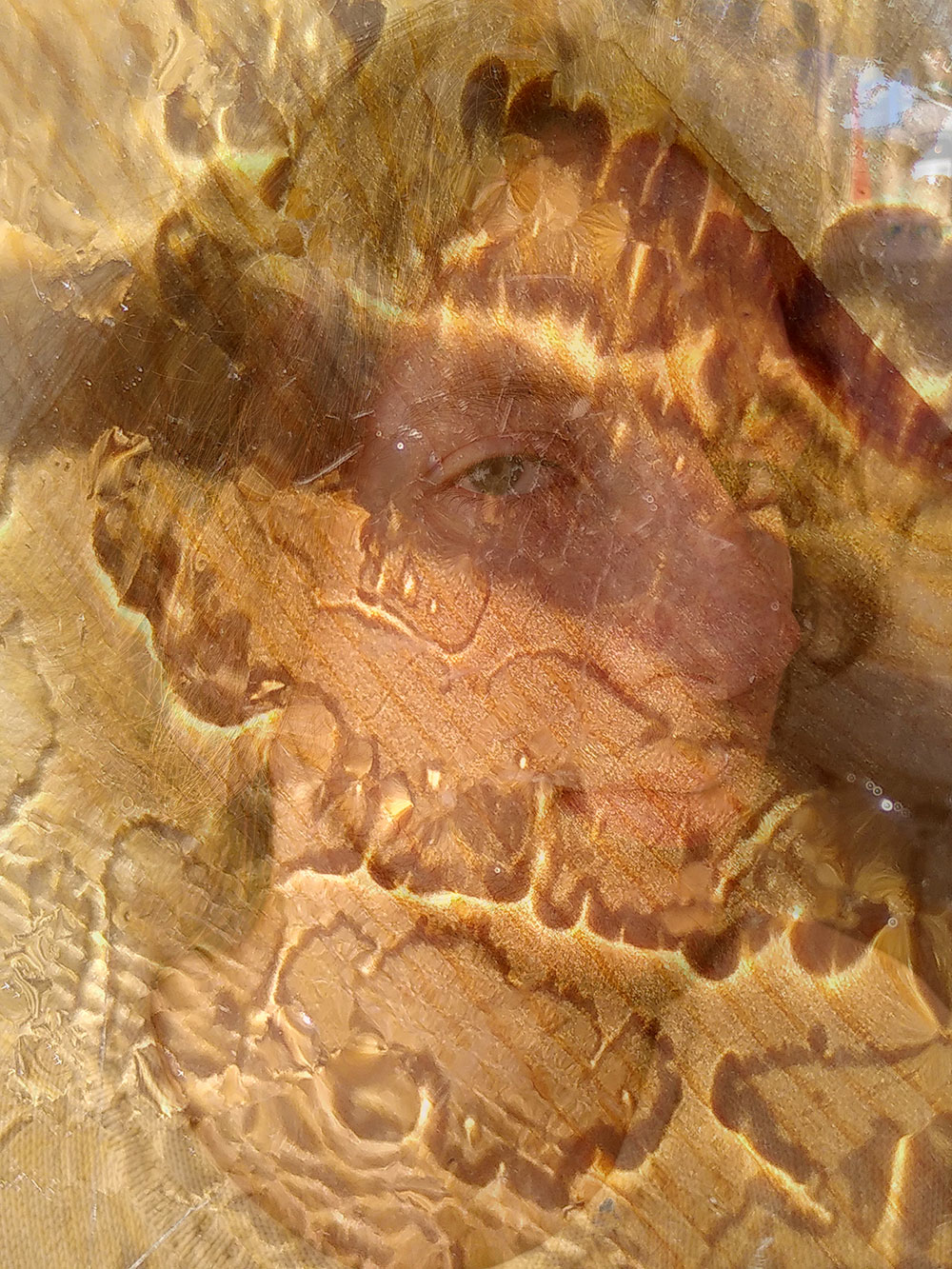 ---
ARTIST STATEMENT

Letting go. Freedom. Transience.

Cis' view on profession and life, is the expression of meaning, through experiment, stumbling upon and meaningful coincidence, combined with an intense love for light, colors and the trivial. Art to Cis, is a necessity; spiritual food to nourish humanity, to reflect and strive for growth.

Recycling is a very important pillar of her work; "Every unchancy work can be the breeding ground for a better." Other pillars are eclecticism, contrast - opposites, continuous reinvention, transformation, chronological development, and a tendency to illustrate the existential.

"I am the illustrator of my own life, and the universally sensible, recognizable. I paint and draw. Dealing with dilemmas I solved through interpretations, angles of view that present themselves simultaneously in color, shape, diffuse, let exist besides and mixed together. A layered space, with facets that according to the point of view (mood, day, actuality) put a different emphasis on a possible explanation or meaning. This is the best possible freedom for me, to lose in, in this way, a multi-interpretable reality".

Experimenting and storytelling through an internal dialogue can be reacting to a sometime haphazard starting point, like a found object, or an observation or vague intuitive perception or presentiment. While painting, a friendly struggle with existing or fictional opposites, such as abstraction/figuration, masculine/feminine, good/bad, clarity/ambiguity, etc., is a vehicle to create eclectic visual puzzles that are inviting the viewer to reflect. With my work I try to touch, to move people. An internal communication can get going, having to do with teaching or passing around resilience, reinventing everyone's Self and being open to a deeper connectedness with others; love, hope.


ARTIST BIO

Cis Bakker is a female painter and collage maker from the Netherlands, living in the city of Utrecht. Here she finished her study Monumental Art, specifically painting, at the Utrecht art Academy. Ten years later she studied four years at the University of Humanistic Studies, also located in Utrecht. Cis is married and together with her husband they raised 4 children.

She mainly used her teaching degree for workshops she held at her studio. There she worked with students, children and random groups. She also gave workshops for large groups in city parks, worked as a volunteer with emotionally disturbed youngsters, joined in community art projects, co-organized studio-tours and exhibitions in Utrecht and organized a group exhibition in a forest.

Among her projects were also spatial collages and land art, experiments with animation, several printing techniques, and poetry in combination with her paintings, drawings and digital collages. Up to now Cis produced nine small artist books and e-books.

Painting runs like a thread through all her activities, always combined with other roles, jobs and family life.

Her work can be found in small private collections and in the art lease collection of the city of Utrecht. Lately some of her work is starting to appear in print and online magazines. Her newest project is Felix Solo, a small gallery she started in the city of Nijmegen. Felix Solo will show her own art as well as art by others, curated around themes.