VANESSA
ESAU
Geelong, Victoria, Australia
︎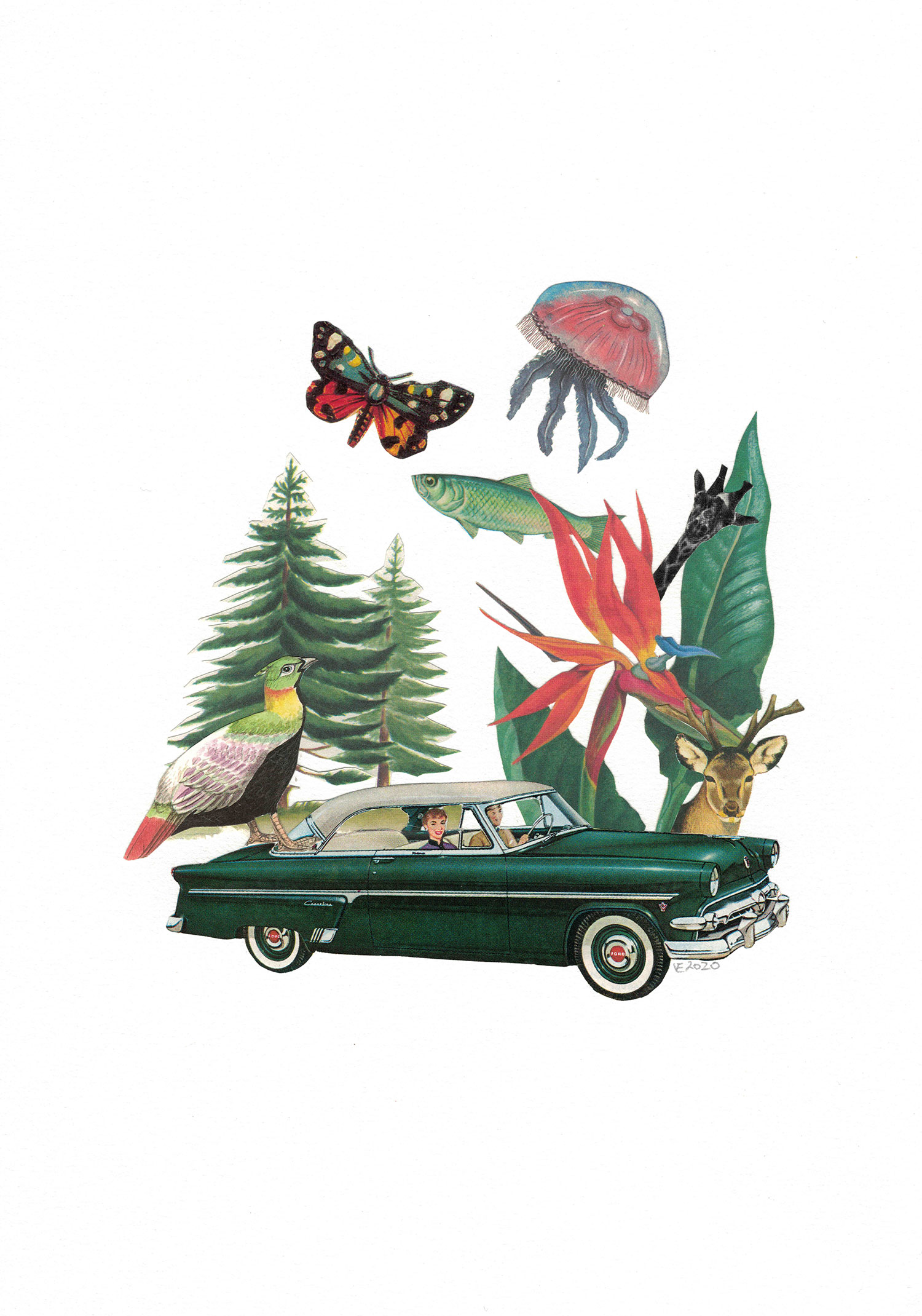 ARTIST STATEMENT
I love the creative editing process that goes into making a collage: sourcing, selecting, extracting, refining and combining different images and materials to create something new.
My influences include pop art, surrealism, and mid-century design and advertising, but my collages have different inspirations. Sometimes I have a story to tell or am responding to an external theme or prompt. At other times, the inspiration may be as simple as two images bumping up against each other on my cutting mat or a grouping of unexpected colours.
Many of the printed papers I use to create my collages come from vintage and second-hand books and magazines and I like to celebrate the qualities of these materials in my work – the different types of paper and colour reproduction bring an echo of the eras that produced them.
ARTIST BIO
Vanessa Esau is an artist based in Geelong, Australia. She has been making art since 2010 and for the last several years has focused on hand-cut collage.
In her collages, Vanessa explores placing familiar objects into unfamiliar situations, settings and combinations. She uses vintage magazines, second-hand books, old postcards and other found materials to create her collages, with 1950s and 60s advertising, bright colours and the natural world frequent themes.
She has participated in several group exhibitions, both in Australia and internationally, including being invited to exhibit in Edinburgh Collage Collective's
Vinylism
group show in 2018.
Vanessa completed a Certificate III in Visual Arts in 2018. She has worked in media and communications for many years in a variety of roles, including as a writer and as a television producer.