NEWS

Thank you...
June 16, 2021

A big thanks to everyone who purchased one of our yearbooks. Your support and lovely notes and messages mean the world to us. Merci!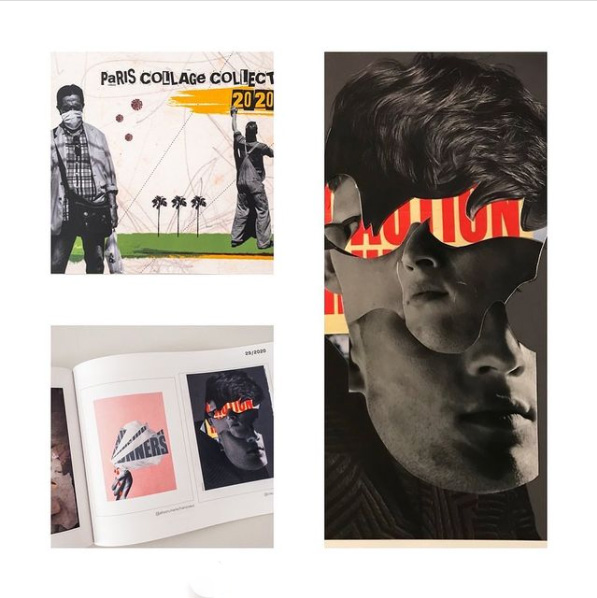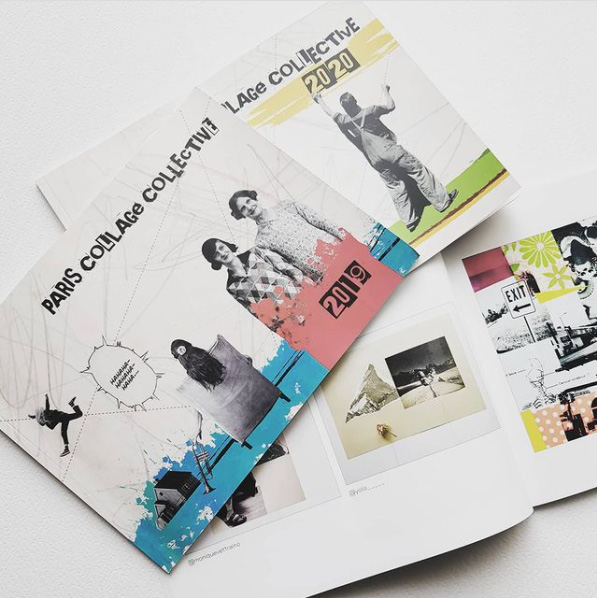 ---

Surrealist Dreams - Open Call in collaboration with the Museum of New Zealand
Te Papa Tongarewa
June 12, 2021


---

Cut & Paste Open Studio
June 09, 2021


We are happy to anounce a series of monthly virtual open studios, hosted by art therapist Julia Volonts
@julia.volonts
︎︎︎ every last Wednesday of the month, 6pm CET, 25 people, free to attend
dates:
June 30, 2021
July 28, 2021
August 25, 2021
September 29, 2021
October 27, 2021
November 24, 2021
Registration will start one week before each open studio. For more information, please sign up for our newsletter, keep an eye on our Instagram account or send an email to hello@pariscollagecollective.com
---

Yearbooks 2019 & 2020
May 10, 2021

And here they are! We are happy to announce that our PCC yearbooks are finally done [2019 delayed by a whole year thanks to Covid, sorry about that] and ready to travel the world. A big thank you to Puck van Doorn and Jennifer Sampson for their ongoing support, and to a couple of non-collage world people for their help and advice (you know who you are even though you'll most likely never going to read this).

Both yearbooks are available for purchase on our website, and our website only (trying to stay away from GAFA... as much as possible for a collective that essentially lives on Instagram for the moment). They are printed on demand and shipped directly from and by the printer. This is maybe not the cheapest way to do this, but as this is, despite the ample help and support, still a one-woman show – switching to the first-person pronoun for a while – this has been the best solution for me under the circumstances. It would have been difficult, albeit maybe not impossible, to pre-finance the printing of not just one but two yearbooks, but really, really difficult and maybe impossible, to handle shipping. France is only slowly emerging from its third lockdown, with curfews most likely staying in place until the end of June [!], therefore only contemplating the logistics and the number of trips to the post office and the time this would take was giving me slight panic attacks.

For full transparency, I added a small fee to the printer's base price to cover a part of the upfront expenses. I would love to give those yearbooks away for free, and organize a million more things for PCC, but I work for a living, and so I can't. At this point, my mother would ask me why I keep doing things no one asked me to do. I doubt anyone in this community would, but in case you are wondering, I do it because I think art and creativity are important, and because they can't exist in a vacuum. Community is important but often hard to come by. Thankfully, there are enough people out there willing to create these common spaces for all of us to meet. Last weekend's World Collage Day and all the different events and exhibitions put together were a great celebration of our community, and I'm grateful to be a part of it.

The list of artists included in the yearbooks – almost 200 between 2019 and 2020 – is by no means exhaustive. There are a lot more people participating regularly in our challenges than made it into the yearbooks, but that was all we could handle this time. We have learned a lot while working on 2019 and 2020, however, and will be able to include a lot more artists in the 2021 edition.

I hope these yearbook(let)s will give you joy. I hope they'll outlast Instagram, and that twenty or thirty years from now you will flip through them and remember this little community and the people you met here.



With lots of love from Paris,

Petra




---

Yearbooks 2019 & 2020 sneak peek
April 25, 2021



Almost done! We are very happy to give a little sneak peek of a project we've been working on diligently behind the scenes [as some of you know already]: PCC yearbooks for both [!] 2019 [a tad late] and 2020. They went out for test prints this week and should be "done" done soon. We'll keep you posted.


---

The Art of Being Alone - Collage as Therapy Workshop
April 3, 2021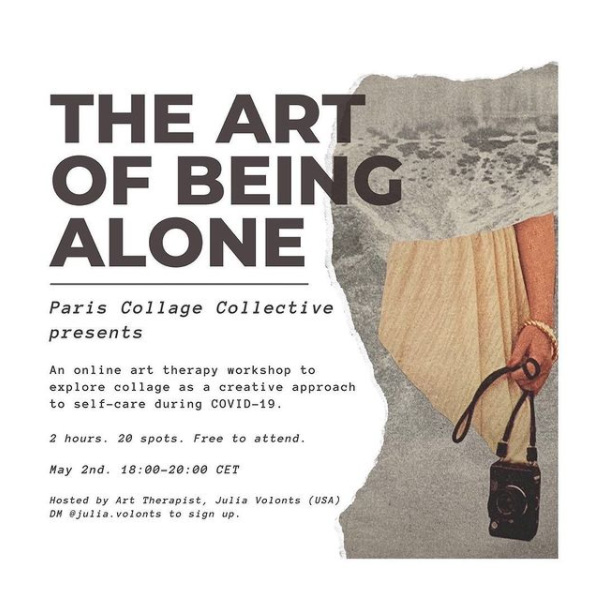 In honor of World Collage Day, join us for a "Collage as Therapy" Workshop on May 2 + 9, 2021

This online workshop will be a space to connect with others, explore the benefits of art-making on mental health, and process shared feelings, such as isolation and uncertainty, associated with the pandemic. Let us nurture our well-being by cutting and pasting together.

While this workshop is provided at no cost, donations to the COVID-19 Response Fund are encouraged: https://covid19responsefund.org

For more information and to sign up please contact art therapist Julia Volonts @julia.volonts